Canada is a very wonderful place to live whether you are a student or work class. In this article, we talk about the cost of living in Canada. Living in
Vancouver
or
Toronto
is significantly more expensive than, say, in Ottawa or Halifax, and in Manitoba and Quebec – the cheapest. The provinces of Ontario, Alberta, and British Columbia are the most expensive in the country. In the neighboring United States, mandatory spending is generally lower. Nevertheless, Canada is a country with a developed economy and a high standard of living: the government builds a policy so that everyone – both local and Expat – can earn a decent living regardless of their position.
Zonahub
 will tell you about the main costs of housing, food, transport and entertainment.
Canada is famous for its lack of social inequality. Prices correspond to the standard of living, and despite the difference in wages, everyone can afford to rent a house, eat well and have fun. Almost 70% of the population own their own real estate, more than 50% have their own car. The state holds the first position in terms of the number of digital and computer equipment per person.
You may also Like>>>> 1 Year Masters Degree Programs in Canada
However, the regions of the country differ greatly in their economic situation. For example , according to the rating compiled by BMO Bank, the best cities to work and live in are Ottawa, Quebec and Hamilton. And popular Toronto, Vancouver and Montreal are not included in the list at all.
The Cost Of Living In Canada 2020
Housing costs
Purchase
The spread of house prices in Canada is very wide, depending on the specific region. The peculiarity of the country is that each province has the right to introduce its own rules regarding taxation and pricing. For example, the average cost of housing in Vancouver – $1 million, and in Montreal – $262.4 thousand in January 2019 . In Quebec, on average, real estate costs $190 thousand, one of the most affordable prices is the city of Charlevoix : $97.5 thousand on average.
In Calgary (Alberta), a single apartment can be bought for $170 thousand, and a double-for $230 thousand. In Vancouver, the cost of a square meter of apartments varies depending on the location on average from $3.8 thousand to $5.7 thousand, in Toronto – $2.66-5.30 thousand, in Montreal – $1.36-2.60 thousand.
Examples of real estate in Canada
Rent
The process of renting real estate in Canada is practically no different from other countries – non-standard requirements are not presented by the owners to the tenants. The maximum they can ask for is a certificate of income (and they don't always ask for that).
Among the features – the size and type of housing, depending on the size of the family. For example, a family of two people can rent an apartment with one bedroom. But if there is also a child, then according to local legislation, he should have his own room. Therefore, you need apartments with at least two bedrooms.
Read>>> Udemy Free Courses Download 2020 |How To Get a Refund on Udemy
When checking in, the owners require a Deposit of between one and three monthly rental rates. On average, to rent a one-bedroom apartment in Toronto, it will take $1.2-1.5 thousand, in Vancouver – $1.1-1.4 thousand, in Calgary and Ottawa – $750-800, in Montreal – $530-600, in Quebec and Halifax – $450-500.
Mandatory utility payments include gas, water, electricity, and garbage collection. Depending on the size of the apartment and the number of people, the monthly fee varies. For example, maintenance of a Studio apartment with an area of 35 square meters. m will cost $80-90, but the apartments are 90 square m – about $150-180. The Internet will cost $45-50.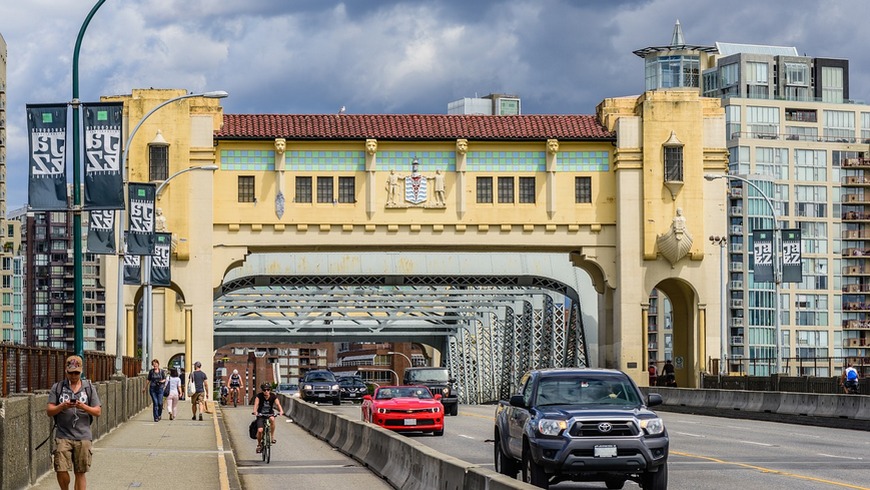 Transport and communications
Public transport
Urban transport in Canadian cities "adheres" to a clear schedule. During the most active hours, buses run every 5-10 minutes, and at other times-every 15-20 minutes. However, please note that they do not run late: from 7: 30 to 20: 30 on weekdays and from 8: 30 to 16: 30 on weekends. The ticket is sold by the driver, and the price is usually $1.5-2.0. A monthly pass will cost about $40.
In major cities, there is a metro that runs daily from 5: 30 to 00: 30, and on Saturdays-until 1: 30. The cost of one trip is $2-5 (depending on the city and distance), a travel card for seven trips will cost $14-20, and for a month – $80-120.
Taxi
In Canada, taxis are expensive, so if this type of transport is used, it is for relatively short distances. Luggage is free of charge, and the final price of the trip depends on the travel time and mileage. The cost of boarding in Toronto is approximately $3.2, a kilometer of travel is $1.3, and an hour's wait is $25. The driver can only turn on the meter when the customer is in the car and the engine is running.
Car
Most Canadians prefer to travel around the country by car-this is faster and sometimes cheaper. The cost of a liter of gasoline is $1.0-1.5. rent a car – $22-40, depending on the brand, for weekends – half as much. To rent a car, you will need a foreign passport, credit card, and an international driver's license. The driver must be at least 21 years old (in some cases, at least 23) and have a driving record of 1-5 years, depending on the company.
If you have your own car – do not forget about mandatory insurance, which will cost $60-80 per month.
Traffic in Canada is right-handed, and most trails are free of charge, with a high-quality smooth surface. Fines for violations are very high, so it is better to always wear your seat belt, do not talk on the phone while driving, and do not cross bike paths.
Parking costs $0,8-2,2 per hour, but first carefully read the information stands and signs in a specific place: even for a slight error, the car can be evacuated, and the pleasure is not cheap: call a tow truck – $190-200, a fine for incorrect Parking – $15-40.
Mobile communication
There are more than a dozen mobile operators in Canada, but the main ones are Telus, Bell, Rogers and Fido. The package of basic services for a month everywhere costs $50-55. Please note that most fares do not include a phone number (caller ID) or voice mail, and you will not have to pay for incoming calls unless you have an unlimited tariff.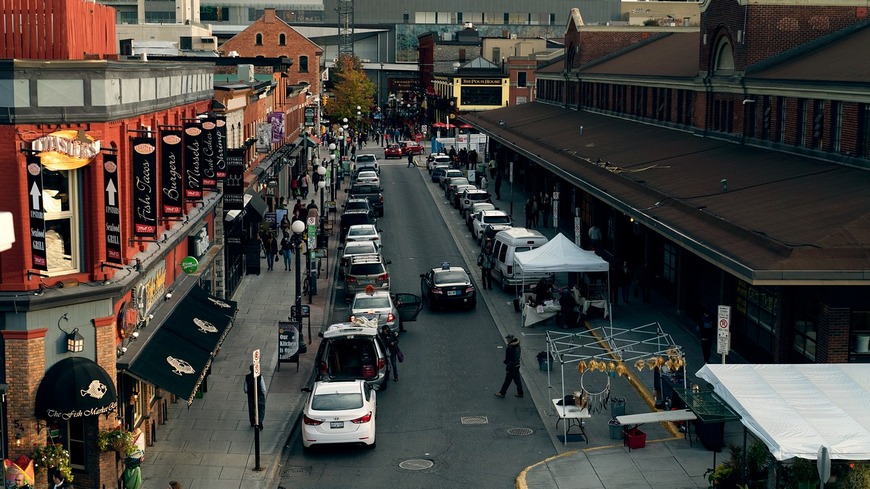 Food and clothing
Supermarkets
As with housing, the cost of groceries in the store varies by province. The most expensive place to eat is in Toronto, followed by Vancouver, Montreal, and Ottawa. We will indicate the average prices in these cities.
| | | | | |
| --- | --- | --- | --- | --- |
| Products | Toronto | Vancouver | Montreal | Ottawa |
| Milk (1 l) | $2,0 | $1,8 | $1,6 | $1,6 |
| Loaf of bread (500 g) | $2,4 | $2,3 | $2,5 | $2,1 |
| Rice (1 kg) | $3,1 | $3,0 | $2,3 | $2,4 |
| Eggs (12 pieces) | $2,8 | $3,1 | $2,4 | $2,2 |
| Local cheese (1 kg) | $13,9 | $11,0 | $12 | $9,1 |
| Chicken breast (1 kg) | $13,2 | $11,6 | $9,9 | $10,1 |
| Beef thigh (1 kg) | $16,2 | $11,3 | $10,9 | $2,3 |
| Apples (1 kg) | $3,3 | $2,7 | $2,5 | $2,8 |
| Oranges (1 kg) | $3,8 | $2,5 | $2,8 | $2,9 |
| Bananas (1 kg) | $1,6 | $1,3 | $1,5 | $1,3 |
| Tomatoes (1 kg) | $3,1 | $3,2 | $2,7 | $2,3 |
| Potatoes (1 kg) | $2,6 | $1,8 | $1,8 | $1,8 |
| Onion (1 kg) | $2,2 | $1,6 | $1,4 | $1,6 |
| Water (1.5 l) | $2,2 | $1,8 | $1,4 | $1,4 |
Seafood is expensive. Prawns in the store cost about $20 per kilo, salmon fillet – $18-20. Flounder – about $ 3.5. But Smoking in Canada is not profitable: a pack of cigarettes will cost $10 on average. As for alcohol, a bottle of beer costs $2.5-4.0, a bottle of wine-about $11.
If you live in Toronto, you will spend approximately $350 per person per month on food (provided that you only shop at the supermarket).
According to statistics, Canadians spend about 15% of their budget on food. At the same time, the minimum wage is $9.0-11.3 per hour, depending on the province, and in a month with a 40-hour working week – $1.60-2.03 thousand.
Read also:
Restaurants, cafes, fast food
Hot dog, sandwich in a street cafe, diner – $1.5-4.5
Pizza- $ 6-9, burritos – $6
Spaghetti with seafood – $13-14
Sushi – $7.5-11.0 per serving
McDonald's combo set with big Mac – $8.5
A Cup of cappuccino – $2.5-3.0
Set lunch in an inexpensive restaurant – $9-15 per person
Dinner with wine for one person – $15-25
Dinner with wine in a good restaurant for two – $90-100
In addition to the final price, the receipt adds tax (13% for Toronto) and a tip to the waiter.
Clothes
Prices for clothing and footwear in Canada are mid-European, sometimes even lower. Brand jeans cost $45-50, summer dress – $30-35, shoes and sneakers – $60-120. Shopping goes mainly to major shopping centers, as in addition to clothing stores there is a lot of entertainment, so you can have a good time with children at the weekend.
Other expenses
Entertainment and sports
A movie ticket to Toronto costs $9-10, a bowling alley rental costs an average of $ 38 per hour, a go-karting session costs $15, and an hour's tennis court rental costs $25. A gym membership costs about $50-60 per month. Go to the Toronto zoo – $20, to the Casaloma Museum – $15.5, rent a kayak for descending on lake Ontario – $50-55 per day. A two-hour city tour by Toronto bus costs $27.
Medicine
Canadian medicine is one of the most highly qualified in the world. For residents and citizens of the country who have lived in its territory for more than three months, most services are covered by insurance (but not all). Please note that if you live in Canada for less than 183 days, the services will be charged for you, and the cost is very high. For example, a day of hospitalization can cost $3 thousand, a visit to the doctor – $100-300, and an ambulance call – $500-600. But it is always possible to insure yourself not in a state-owned company, but in a private company – the policy will provide you with assistance in emergency situations. Medications will also be partially covered by insurance.
In most cases, if you get a job in a good company, the insurance is provided by the employer. State insurance in the country is mandatory. But keep in mind that the prices for the policy vary greatly in each province. For example, calling an ambulance on a health insurance policy in Toronto will cost $100, in Vancouver – $80, in Ontario – $35.
Most prescription medications are free for people under the age of 25 and over 65. For the rest, you have to pay $5-10 from the first prescription once a year – the rest is covered by insurance. Moreover, if you get insurance at the place of work, then often your entire family is issued on one policy.
At the cost of insurance of $40 per month (deducted from salary), the policy covers dentist services up to $1 thousand per year, cleaning and preventive inspection. Complex procedures (crowns, bridges) are partially covered by the insurance (up to 80%).
What is Tenant Insurance
Tenant Insurance is simply an insurance plan that covers your valuables and liability where you live (rent).
How Much is Tenant Insurance Per Month in Ontario
The costs of tenant insurance are inexpensive. It's easy to get cheap online Ontario insurance quotes – in fact, it's one of the cheapest insurance types out there. You can get tenant insurance for $10 per month in Ontario. Canada.  On average, Canadians pay $23 per month in tenant insurance.
---
So, if you plan to move to Canada, the level of costs Of Living In Canada will directly depend on the province in which you decide to settle. If you decide to settle in Toronto and rent a Studio apartment, expect to spend $2.1-2.2 thousand per month. This includes, in addition to rent and utility payments, a full meal with periodic visits to cafes, public transport, mobile communications, medical insurance, sports and entertainment. The same "package", for example, in Quebec will pull for $1.2-1.3 thousand. But the level of income in the provinces also varies markedly. In General, salaries here are commensurate with expenses – so you can live quite normally even at the minimum wage.